Lone Worker Alarm Device Features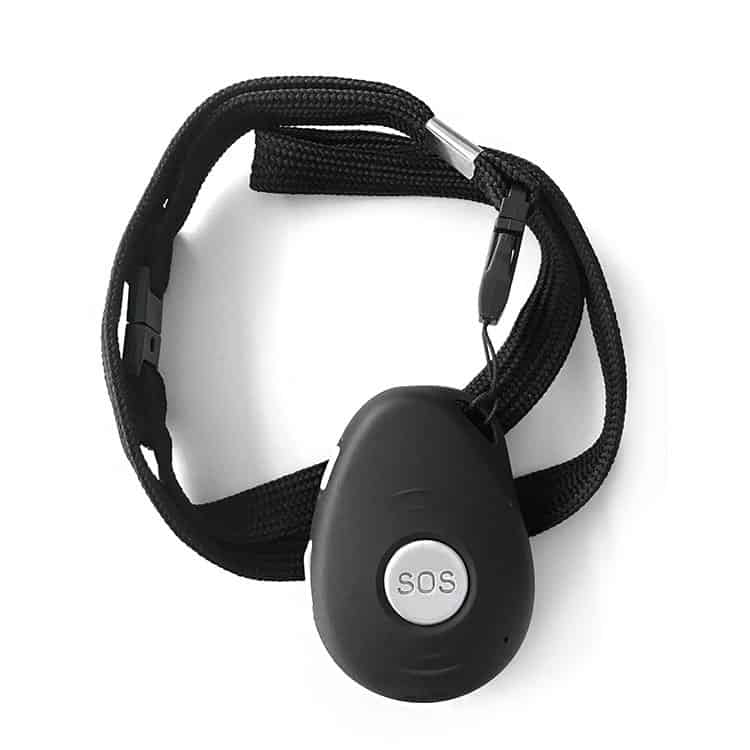 Personal Alarm
Simple and easy to operate, one button emergency SOS, personal alarm with GPS Tracking. Go anywhere knowing help is just a press of a button away.
Fall Detection
Automatic serious Fall, impact  detection, sending emergency contacts a 'Help me' SMS message. Has 10 second delay to cancel false alarms
Location Finding
Alerts emergency contacts with a link on google maps with location of emergency when activated.  Can also be independently located by carers even if there is no emergency.
Geo Fencing
Advance feature that allows responders to know if a satff member or contractor has left a safe zone such as a warehouse or even a suburb.
Voice to Voice Communication
Voice to voice communication can be activated automatically in the event of an emergency, or even used like a regular cell phone if a carer phones the pendant.
Self Monitoring
Designed around friends and family self monitoring, up to 10 different contact numbers can be programmed into the workplace safety alarm, including a landline if required.
Works UK & Europe Wide
Using 4g/3g cellular technology, this device has the ability to work world wide with the correct SIM card (Roaming charges may apply). Either 4g prepay or 'on contract' SIM cards required (not supplied).
No Ongoing Costs
Once you purchase the lone worker alarm, you own it. No ongoing hireage cost, no contracts or lease…. its yours. You manage it to meet your needs.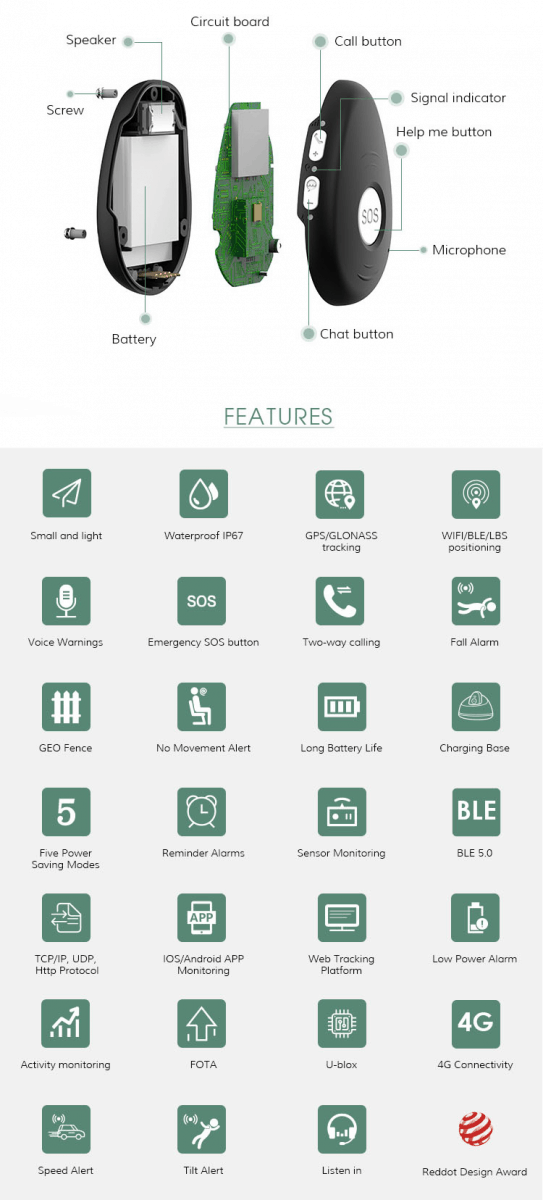 Protecting lone workers
According to HSE UK, you are responsible for the health, safety and welfare at work of all your workers, and this applies to any contractors, volunteers or self-employed people. These responsibilities cannot be transferred to any other person, including to those people who work alone. It will often be safe to work alone. However, the law requires you to think about and deal with any health and safety risks before people are allowed to do so. Establishing a healthy and safe working environment for lone workers can be different from organising the health and safety of other workers. Some things to consider in ensuring lone workers are not put at risk include:
1) assessing areas of risk including violence, manual handling, the medical suitability of the individual to work alone and whether the workplace itself presents a risk to them;
2) requirements for training, levels of experience and how best to monitor and supervise them;
3) having systems in place to keep in touch with them and respond to any incident.
Monitor employees working alone and respond to emergencies
Increasingly UK companies recognize the need to provide increased protection for people in their care. Whether they are employees in an unsupervised area of the workplace, patients in an aged care facility, plant workers, a forestry worker on a bulldozer 10km away, they'd like you to know quickly if they are suddenly incapacitated or have a problem.
The technology that supports this is an economical & extremely flexible system for leading edge emergency communications in any location – across a room, a building, a site, a city, across the Uk and even in Europe.
Lone Worker Alarm Features
German design, Swiss precision GPS, reddot2015 award winner.
Works wherever there is Bt Mobile 3G & 4G mobile coverage
Other SIM cards may be able to be used. Comparable SIM cards must use UMTS / HSPA 900 / 2100 MHz (3G) or B1/B3/B7/B8/B20 (4G)
Calls up to 10 friends, co workers, family or carers.
Has 2-way "hands-free" voice to voice communication with high quality speakerphone.
In built fall detection for serious falls. Sends a "fall alert" to up to 10 contacts.
Uses GPS & Google maps to send your location to your contacts during emergencies.
Pendant is shower & rain proof, comfortable and weighs approximately 40 grams.

No contracts or monitoring fees.

12 month warranty.
Cost £250 – Includes wristband & Belt clip, tracked delivery.
TECHNICAL SPECIFICATION
Operates on the BT Mobile 4G/3G Mobile Network.
EUROPE/UK SIM cards – Other SIM cards may be able to be used. Comparable SIM cards must use UMTS / HSPA 900 / 2100 MHz (3G) or B1/B3/B7/B8/B20 (4G)

Dimension: 61mm * 44mm * 16mm
Weight: 35g
Backup battery: Rechargeable, 3.7V,
850mAh (Li-Polymer)
Charging voltage: 5V DC
Operating Temperature: -20°C to +55°C for working
-30°C to +70°C for storage
Battery life: Up to 48 hours under
normal environmental conditions
Water Resistance: Follow the IPX6 Standard
GPS chipset: UBlox G7020 (AGPS Support)
Channels: 50
Receiver frequency: 1575.42 MHz
Cold starts: approx 32S, typical TTFF (95%)
Warm start: approx 32S, typical TTFF (95%)
Hot start: approx: 1S, typical TTFF (95%)
Antenna: Built-in ceramic antenna.
£250 Including wristband & belt clip, tracked delivery UK & Europe Wide
Securely order your Alarm via Paypal – Checkout in a few clicks. Secure and safe.